How Long Will It Take To Build My Website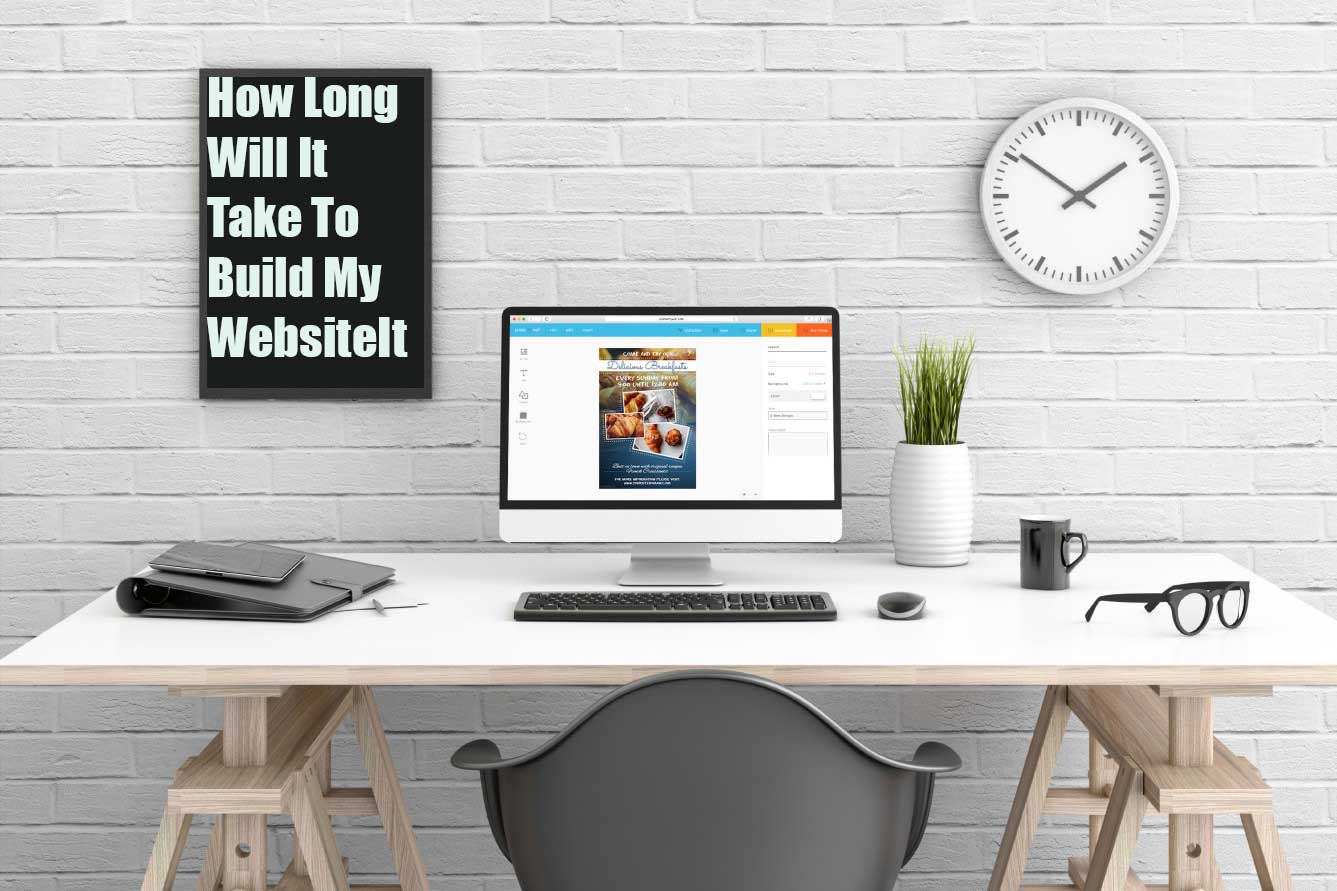 Every website is different from the other and requires a different plan and approach to get built. There is no particular estimate that how much time web design and development takes. A website can be created very rapidly with themes and templates available on the internet with below-par content. But that kind of website will lack a professional approach and will disappoint users as well as the search engines. For instance, if you want to start an online-commerce business, you can never rely on a mediocre website. Ecommerce website development requires an experienced and professional development team to build an attractive and user-friendly online market.
A normal-sized
professionally built website
approximately takes about 3 to 4 months to get completed. Get the
best web designing services in Pakistan
. There are some simple and clear steps to follow while
building a professional website
. You should have clear goals in your mind, that what you want to achieve with your website. A well designed and
developed website
with great content will take some amount of time but the outcome will surely benefit your business in many ways.
A professional website requires these simple yet mandatory steps to follow. Missing any of these steps can cost you a lot of valuable time and money.
1. Website Concept
First of all have discussions with the company or the developer you have hired, about the plan and concept, how you want the website to look like, what goals you want to achieve with your website and what type of audience you want to target. Also, get some insights from them. They might give you some useful suggestions and advice from their past experiences that could be useful for you. These kinds of thorough discussions usually take about a week or two.
2. Design Mockups
After finalizing the
website plan
. It's time to work on the design. Usually, developers or companies have their dedicated web designers who provide you with design mockups or wireframes. Read the
importance of web designer.
Mockups are sketches or the blueprints for the website that show how the website will look like based on your requirements. You should always ask for the mockups for each page that you want to get included on the website. This way you will have a clear idea that how will the pages look like. At this stage, your website starts to get shape. This whole process can take about 2 to 3 weeks.
3. Actual Development
Here comes the stage where the development team will start work to convert the concept and information given by you into an actual website. On completion, the website should just like the mockups that were earlier approved by you. This stage usually takes a month or two as it involves detailed coding which gives structure to a website. Developers also have to focus on the
website's responsiveness
which means that it should show up properly on all screen sizes whether it's a tablet, mobile or a desktop screen. Read more about the
responsive design
. This stage can be further delayed in case you are not satisfied with the final look of the website.
4. Quality Content
One of the most important steps of web portal development is writing worth reading content which increases a reader's interest, makes them explore further content and finally makes a purchase. Relevant and good quality images and video content also play a vital role in increasing a visitor's interest. For having engaging content on your website, you can take the services of a professional content writer who will make sure to write exceptional content according to your target audience. Search engines only rank those websites higher in their search results who contain relevant and strong content.
Writing good content can take about a month, but there is no need to hurry. Compromising the quality of your content can cost you a lot of potential customers.
If your standards are low, you can get your website done in a few days or a week but if you want a website with exceptional features, the unique layout and kickass content than you must follow all the above-mentioned steps.