Portfolio Website Design and Development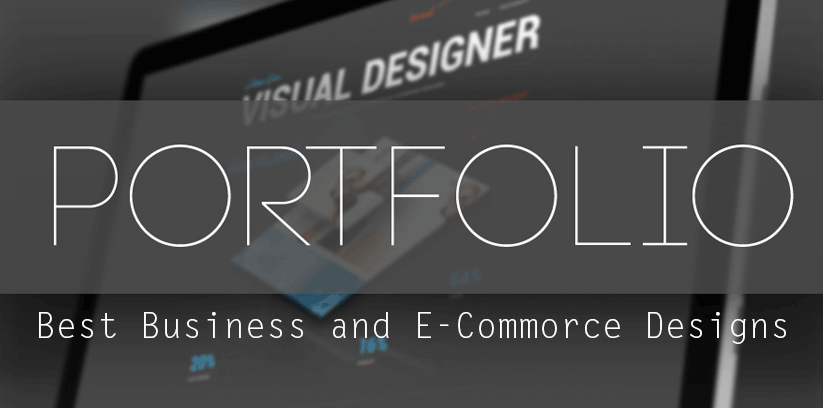 To build a professional brand and to enhance your business a good portfolio website is a core element. In this modern age of the world, where the digital race is ruling, a good portfolio is more efficient than that of the resume. And remember that it doesn't matter that for what industry are you working and at which extent i.e. a small or a big level, your business is running.
Whenever you will come in a search by the people on Google or in other search engines your portfolio will surely be the reason to offer a good perspective about you. So, today the concept of portfolio website designing and development has become common throughout the world and Pakistan is a country that never lags in every single race of such growth.
If you are looking for a website portfolio design or development then you are to be notified that the services of Portfolio Website Development in lahore / Pakistan are offering on a large scale. You can easily select an option that suits your profile and brand requirements. Well, to provide an exact or comprehension impression to the world you need to entrust your name in the safe hands. Softsolutions is a platform that ensures the safety of your future and success in this matter and the idea of this fact you can grab form the strategy or plan we offer in order to build your portfolio.
1.

The Mission Must Be Cleared?
Before going to start work on your
portfolio website
must clear that what is the main purpose behind the building of your website. The landing page must be designed in such a manner that it will show that who you are actually and what you do. You are supposed to offer a complete about us page on which the personal profile including educational background, goals, interests and other elements will be shown clearly. So, in this way y can offer a clear picture that who are you and what are your missions.
2.

Add Relevancy To Your Design
The basic suggestion is to make the design in such a way that it is completely relevant to your services or brand. The coming user must be aware that they are on a similar website for which they are looking. Here you can find professional Portfolio website developers who know what are the designs and coloring patterns are using to tackle the targeted audience.
3.

Social Media Integrity
Today, social media integration is a plus point to lead your business to an advanced level or targeted audience within a short duration of time. Get Best SEO Services in Lahore. We design your portfolio in such an action that every single content or post shows social media icons to grab the potential audience on the relevant service or product.
4.

Content Should Be Attractive
In order to tackle the targeted audience content plays a vital role. The contents can be in various forms including text, images, videos and any other. Make sure that the contents you are providing are relevant to your service and it is attractive enough which is bothering the users or clients to read about your services.
5.

Navigation Must Be Positive
A good designer company is that which ensures that the website is running in such a manner that there is no vagueness exists. We make your website of portfolio simple that can be used or explore by every single user to get a safe experience.
Conclusion:
The above-given strategy is enough to design a portfolio website. We assure you that our designers with the complete strategy work to make you satisfied. However, a question, sometimes, arises about the portfolio website design cost. Users are to inform that the cost packages differ with the nature of services but once you will join us you will get a wonderful experience. Read about website designing company with proven track record in Pakistan.