What is Responsive Design and Why Does My Site Need it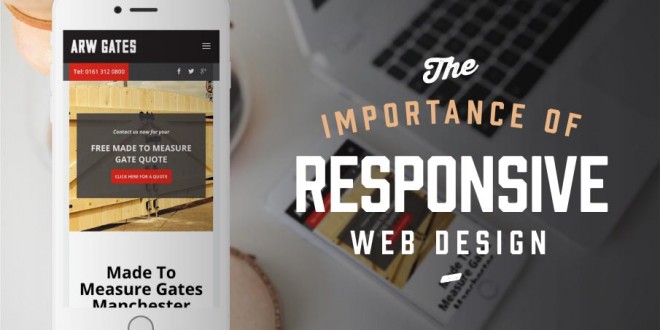 Internet users nowadays would draw only to those websites which are up-to-dated and attractive based on their design, user-friendliness, updated information and much more. One such approach related to the design and development of a website is known as Responsive Web Design. It suggests that the design and development of a website must be according to the user's behavior and their environment based on its screen size, orientation and platform. For example, the website must be adjustable in terms of resolution, scripting abilities and size of image; if for instance, the user shifts from a tablet to a mobile. Responsive Web Design suggests the design must be automatically adjustable in any device where it is being viewed.
Responsive Web Design is an important approach that must be kept in mind while designing a website and must be incorporated in each and every website design. Best web designing company in Lahore. This is beneficial for a website in many ways discussed below:
Cost and energy efficient
People in the past used to make two versions of a website; one for mobile viewing and the second for desktop users. Responsive Web Design helps lower the cost and maintenance invested on making two versions. With this approach, only one version can be viewed in any device adjustably. Although, in the beginning it is expensive but it is a onetime investment and the owner gets rid of maintaining two versions at a time. Read why a website is required?
User-friendly
Imagine you need to know something urgently and you go to a website, which when viewed on desktop was OK but when viewed on the mobile phone was a hustle; with distorted images and jumbled up text, too much scrolling down and a lot of confusion in finding material of your interest. You would ofcourse shut it down immediately. Therefore, a website must be responsive so that user finds it easier to approach it both on the desktop as well as on the mobile phone. When it will be responsive, it will be manageable as well and of course will attract more viewers.
Adaptable Screen Size
Responsive website will adjust its screen size in any device. This will help its viewers to easily access whatever they want to.
Improved SEO Efforts
A user friendly responsive website will automatically draw visitors to your website; thereby increasing web traffic on your website. It will improve your SEO efforts on all search platforms. This will help boost your website and it will get more followers in the long run. Softsoulution is known for best SEO services.
Since Lahore is a business hub and people from all over Pakistan are living here for studies, employment and business purposes. Therefore, there is a large number of Responsive Website Design Services in Lahore. Among many others, Soft solutions is a Responsive Web Design Company in Lahore as well as mobile application development company, working since 2003; aiming how they can help improve and boost their clients' business. Soft Solutions Web Application Design and Development has 13 years of experience in this field and since then, they have designed hundreds of quality websites. Soft Solutions is the best choice if you are thinking to boost your business in near future. Visit Soft Solutions Website Designing and Development and get benefited.