Top 10 Ways to Boost SEO of Your Website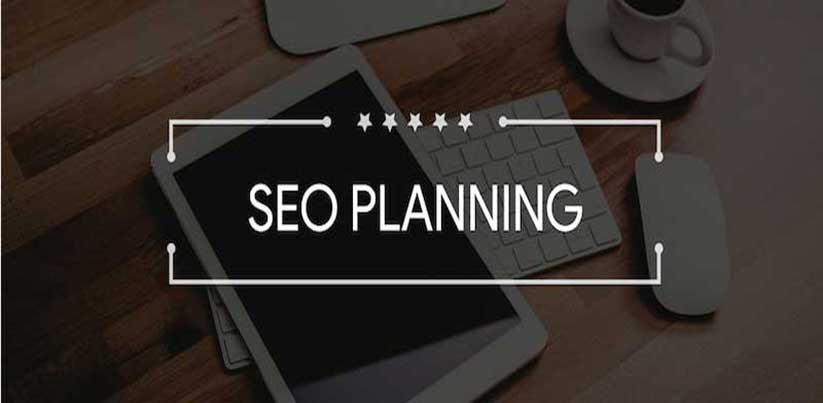 Looking to improve the ranking of your website? Well, it has become quite easy today. We are living in the world of digital marketing where we get instant results of good ranking. There are certain things or strategies you have to adopt to improve your ranking on Google and out of these things the best and most necessary ones are discussed here, by adopting which one can easily get the idea that how to boost SEO of your website?
1. Page Loading Speed
Page speed is recognized by Google whenever a user comes to your site. This can harm your traffic. Moreover, the interest of users build through the experience while visiting the site. If a user is getting bad or slow performance from your site he will never come again to search you. So maximum page speed will be the reason for maximum visitors on your site which will allow google to give you a good rank.
2. Unique and Relevant Content Is Power Of SEO
Are you updating your website regularly? Answer this question by taking a view of your website. If you haven't updated contents to your website for a while then how can you bring your site in a good ranking? Obviously, you cannot get good ranking. Engagement of users is possible because of the updated contents of your website.
Moreover, you have to provide the quality content and relevant content. If a user comes and he never gets the quality content or relevant content he will never stay on your site and this will hurt your website ranking.
3. Optimized Images
While searching the helpful tips to solve the riddle of how to increase seo traffic another thing that you should keep remembering is the images you are using to update your content. Image must be relevant and less in size. You have to resize or compress the images to protect your site from a long page loading time.
Moreover, while uploading the images you have to add the specific or targeted keywords in the title or description bar of the image to optimize it in google ranking.
4. Start Blogging on Your Website
Blogging is considered as an outstanding tool to generate good traffic to your website. Start blogging and offer helpful or relevant stories to engage the users. When you would generate a community towards the blog you can easily generate good traffic to your website which can Boost SEO of your Website.
5. Improve Readability to Target More Audience
You are required to know what your targeted audience is and try to write the reviews or contents according to the temperament of your audience. Do not use the heavy terminology which your users cannot read or understand. You have to offer user friendly contents to build their trust and engagement to your website. Moreover, apply a format which users can easily understand and can go through which easily.
6. Broken Links Must be Removed
Broken links can also crush SEO ranking of your website. Moreover, when you provide a link to your visitors which is broken or not working it puts a bad impression to the visitors. So, you have to skip or remove the broken links from your website. For this purpose, a number of tools are being used today for getting rid of the broken links or dead links.
7. Your Site Should Be Mobile Friendly
If your website is giving perfect performance on desktop and is not compatible for mobile or other devices then it is not a good posture. This is because, today more than half of the users are using mobile phones for searching. So, keep your website mobile friendly which not only gives the better experience to your users but it would also help to give better SEO ranking.
8. Formatting Of Page Does Matter
When you are coming up with the layout or formatting of your website take your time as much as the layout requires. While formatting of pages make it sure that the pages are neat, clean, well-organized, and uncluttered. Typography and font sizes do matter while formatting your webpages. The best suggestion for you to use colored text bold and italic fonts. Moreover, checklists and bullet points make the customers and users easy to find what they need.
9. Get Help Of Social Media
Today the world is showing its great tendency towards social media. Every time we are connecting with large communities at national as well as international level. Social media platforms are also used to promote the values you are offering to the world. So, you must add social media icons to your website and share your contents worldwide through social media networks.
10. Clear URLs and Meta Descriptions
The URL of your web page also participates in the performance of your website. Make sure that you are adding clean, focused, and optimized URLs to your webpages. Then you have to briefly discuss Meta descriptions regarding the topic you are adding to your webpages. Meta keywords and Meta descriptions boost the SEO ranking of your website. So, URLs, Meta keywords, and Meta descriptions must be relevant, focused, and appropriate to the contents.
Conclusion:
We have discussed why websites are using and how we can boost SEO ranking of the websites to get a good range of customers to the website. If you have read these best ways and want to make implementations and are looking for a best platform for these services, then you are suggested to contact us or visit us at Softsolutions, a software company having almost all the solutions regarding your queries regarding Website Development in Pakistan, SEO services in Pakistan, and others related aspects. So, feel free to contact us and we will respond to you back as soon as possible.