The Power Of Social Media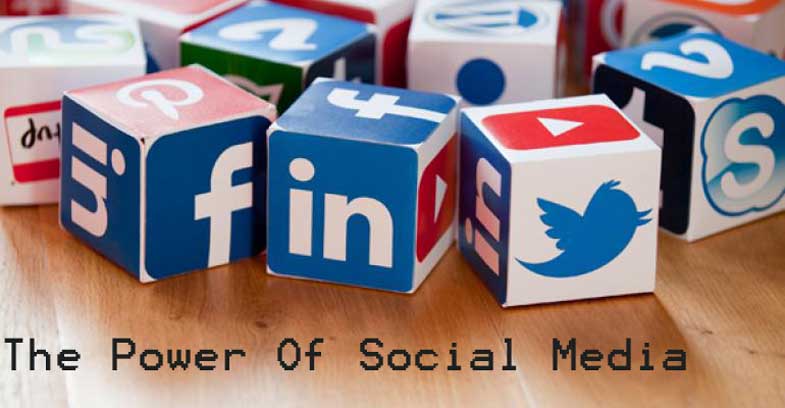 Today, we find a lot of ways to promote the business and services. You can go through the market trend, you can compete with your competitors with quality services, you can hire motivated staff, by adding promotions, through advertisement and seminars. All these are, no doubt, the best ways have been using for a long time to promote the business and services. But, out of these strategies, the one which is running on a large scale today is the trend of social media.
Today, we see a large number of people are assembled on
social media
and share their ideas with each other. By taking benefits of this activity there are several
social media agencies
took birth, the only mission of them is to promote the business and sales of the needy people by harnessing the
power of social media platforms
. Throughout the world,
social medical platforms
are using to achieve business goals and in Pakistan, the trend is also common. Get the
best Social media services in Lahore.
But if you are wondering that how social media strategies can be the way to get an instant increase in sale or business promotion then we would like to aware you that how social media showing its influences to life and how social media agencies are taking benefits from these influences:
1.

You Find Billions Of Active Users
On platforms of social media, there are billions of active users we find on a daily basis. So, in general, we can say that we are getting access to a large community within no span of time.
2.

Direct Access To the Relevant Audience
In social media platforms, we find the people separated or graded according to their interests and taste. In simple, we can say that we find the colonies of people with different natures, tastes, and interests. So, in such a way we can easily hit the relevant audience in order to promote our business.
3.

A Strong And A Quick Relation With Your Customers
Social media
is the way to make a quick conversation with the customers and also to make a strong bond between a company and a customer. Normally, we use call buttons and messages buttons after clicking on which we can directly and freely communicate with the people across the world.
Social media marketing is a sure shot recipe to boost your business.
4.

You Can Easily Get the Interest of The People
While searching different forums on social media and different groups on social media we take reviews of the people about the specific products. So, in such a way we take the complete idea about the interest of the people that what they need actually or what demand is running in the market.
5.

People Have Tendency On Visual Knowledge Than Reading
Today, people have much tendency towards visual art than that of the reading. A recent survey has shown that people remember 80% of things that they see and they only remember 20% facts that the read. So, on social media platforms, you can promote your business through video representations.
6.

Social Media Is The Way To Increase Website Traffic
While harnessing your website with the social media platforms you can easily tackle a large number of people out of these billions of active users to your website.
7.

How Facebook Contribute To Fuel Your Business
Facebook ads, group sharing can offer a good level of contribution. Facebook ads bring over 500,000 new visitors daily to your business. Almost 60 million active business pages are, currently, running on Facebook.
8.

How Instagram Contribute To Fuel Your Business
There are over 800 million user actives find on a monthly basis. There are over 4.2 billion likes on Instagram appear daily and over 95 million photos are uploaded on Instagram on a daily basis. So, it can also be the reason to bring millions of users daily towards your business.
9.

How Twitter Contribute To Fuel Your Business
Today, over 330 million accounts are running on twitter and on a daily basis over 500 million tweets send on twitter. So, through twitter, you can also easily tackle the targeted audience.
10.

Other Main Social Media Platforms
The world of social media does not finish until the list involving Facebook, Instagram, and Twitter. However, there is a long list of social media platforms we find which involves Linkedin, Snapchat, Pinterest, Youtube, and many others. Read about
social media marketing facts 2019
Conclusion:
If you know the right use of these social media platforms then you can rock your business. Otherwise, you have to get the services of a social media agency to get such an approach of your business and Softsolutions is one of those platforms that are best in this task. So, we always welcome our customers and offer them the services as much as they need.