Why is Mobile App Development Important?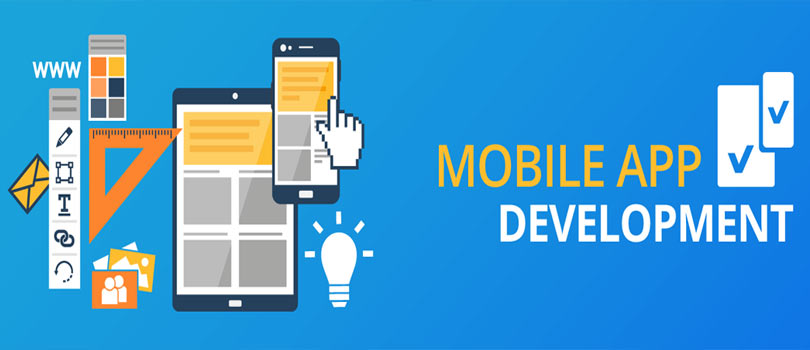 Today mobile app development is considered an essential part to get better success in the businesses. Today, every single business wants to grow well, boosts sales, and want to be top of the cut-throat competition. Here you can find that, how all these concepts can be possible with the help of mobile app development.
Enhance Your Visibility
Mobile apps help to enhance the visibility of your business. Mobile phones and other related devices are listed among the most useful devices in the world even in our daily routines. In this way, it can be a great opportunity for shop holders or marketers to operate these devices as a tool to expand the visibility of their brand. In this way, within less time, we have become able to get visible among a large community related to our brand.
For a good marketing campaign, the key to success is to grab the sole attention of the users or customers. With the help of Mobile App Development, a brand can retain its image with a long-lasting effect that helps to make a strong bond between your brands and customers.
It Cultivates The Customers' Loyalty
Today, the business owners can get a great opportunity to establish a quick and direct contact to the customers with the help of mobile apps, associated with the particular brand name.Business owners are offering a discount, online coupons, and several other packages that can easily be displayed through the mobile app. This technique does not only help in boosting customer sales but also cultivates brand loyalty.
Mobile apps are ways to improve the accessibility of your business. With the help of mobile apps, the businesses have become able to send notifications about the product's availability and what's new you are going to display to your customers. In this way, customers get intact information about the products they need in real-time. This accessibility helps not only making a genuine customer base but also helps in building a strong bond and loyalty between customers and business.
Offers Brand Awareness And Recognition
To build brand awareness and recognition, the mobile app is contemplating as an effective tool. Mobile apps are considered as the blank billboard sign and it is up to you that what you offer to your mobile app to nurture the brand awareness as well as the recognition of your brand. First of all, get the idea of your audience and customers and you need to know what they want to have through a mobile app. Now, design the mobile app in such a way that your customers will love to use it and have to stay on it until their intact solution.
Mobile apps have made life easier not only for the business to offer their services quickly to the customers but these have also made it easy for the users to purchase whatever they need to fulfill their requirements.
For every single business, to reach the selected audience is a key to success. Today, only Website Applications are not enough to engage a large community with your business. The reason behind it is that the majority of the users spend their most of time on mobile phones. According to a recent report about mobile app users it has seen that almost 87% of users spend their time on mobile apps while only 13% of users rely on mobile websites. So, it would be a great idea to catch more audience through a mobile app development of your business.
Efficiency and Effectiveness in Business
Trough mobile apps you can accelerate or update your business all the time. This way to keep yourself update makes your business effective in the eyes of your customers and, at the same time, it is the guarantee of your good performance.
Another report comes through the recent surveys that the users try to use the mobile app of a company rather than the company's website to explore the products and other services of a company. Today while breathing among the people or society much evolved as a mobile-centric society, we do not take mobile app development as a big surprise. Today, mobile app development can propel your business or company into the hands of new customers and great success easily.
Today market is replete with several businesses with even a single particular service. Under this condition, a huge competition exists among the businesses. And only those businesses can reliable or trustworthy by the customers that are best in delivering good quality services and are engaged in every single query of the customers. In order to be effective such an extent that you can quickly take care of every single query of your customer, you are required to develop a mobile app.
Conclusion:
Hopefully, almost all users have become familiar with the importance of a mobile app to lead a successful business. If users want to grow their business but are still searching the Best Mobile Development Company, then users are informed that your search has now over and you have reached your destination. Here at softsolutions, we invite you to get a better mobile app development experience to grow your business.