Best website designing company in Lahore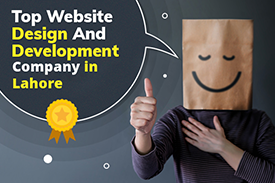 Soft solutions are one of the largest Lahore based IT industry. The industry is known for providing the best IT services to its clients. If you are looking for the best website designing company in Lahore, then soft solutions are the best available option in Pakistan. The company has a reputation of hard-working professional team always ready to serve the clients. Want to know more about the company? Visit softsolutions.com.pk.
What soft Solutions do?
Soft solutions provide a variety of IT services and consultancy to its clients. Our services include Web apps design and development, Mobile Apps design and development, Corporate and graphic designing, Offshore IT staffing, Outsourcing to Pakistan, IT consultancy, Domain Name Registration, Hosting and dedicated servers, software development, Search engine Optimization, and Internet Marketing. Request a free quote to get our service fast at softsolutions.com.pk.
Experienced in web designing:
Soft solutions established in 2003 and continuously providing its customers with the best content. We create a unique website for our customers. That is why the company got much fame in a limited time. The company is situated in Lahore, a hub of IT services in Lahore and providing online IT services to our customers from all over the world.
A large number of satisfied clients:
At softsolution.com.pk, check the reviews from our regular customers. Our clients are our reputation. We have 300+ regular satisfied clients from all over the world. These clients prefer us to their friends for the best IT industry. Most clients are from Europe and America. To get the best web designing in Pakistan, you can contact us freely.
Web designing services in all over the world:
Softsolutions.com.pk is not only providing their services in the Pakistan but we have served clients from 20+ countries. We have designed the website of Major industrial groups of Pakistan. We always follow the international standard of web designing so our client website always comes on top when anyone searches it on Google search engine. Our specialty is that we provide a variety of services, means you can get all IT services at one place.
Highly professional staff:
we have 40+ professional staff members working hard day and night to fulfill the needs of our clients. Our professional staff includes highly skilled web site designers and graphic designers to make a unique website for you. Here at softsolutions.com.pk, we have the solution for your all IT needs.
Exposure of Local and International projects:
We have experienced staff having exposure in local and international projects. Visit softsolutions.com.pk to see our top clients and work. We have 13+Years of experience in IT industry. We understand the needs of our clients and provide them all services under one roof. Read how Pakistani website designing companies work on international standards.
Best quality web designing:
Are you looking for the best quality web designing services in Pakistan? Contact us for unique web designing. Our technical team available 24/7 to provide you with top web designing and development services. Are you fed up with local IT companies and content full of copyright? Hire our experienced and professional web designers for your company and boost your company profile with our internet marketing.
Low web designing price in Pakistan:
We are the only IT industry in Pakistan which is providing best quality web designing services at affordable price. Our cheap packages of web designing are attractive. Gets a quote for web designing online at softsolutions.com.pk. We are the only low pricing with best quality IT services provider in Lahore with national and international clients.