Why Your Website Is More Important Than Your Business Card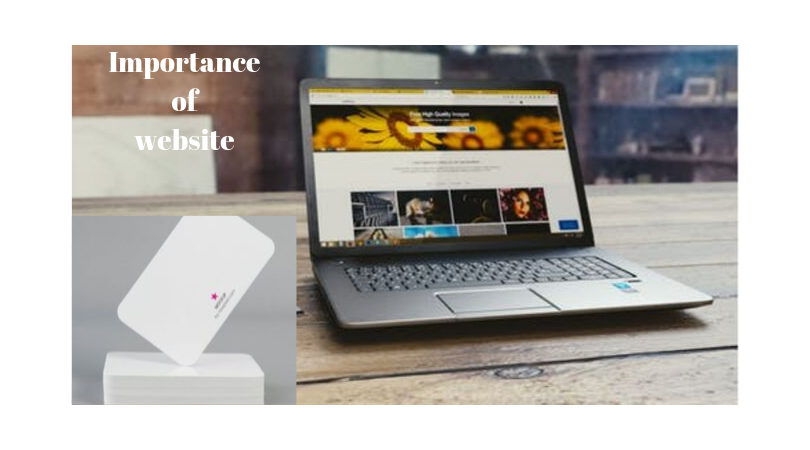 Before the internet and web revolutionized the world of business and marketing, business cards used to be a great medium for entrepreneurs around the world to let potential clients or costumers know about their brands or businesses. Still there a people who use business cards to let people know about their brand, but most of those people don't have any idea,that how many ways a website can benefit their business.
A Business card holds only a very limited amount of information about a business that might be the name of the owner, contact number, business address or brief details about the business. A Website allows you to provide your users with all the relevant and detailed information about your business without any limitations. With increasing internet connectivity and internet users around the world,
website design and development
are becoming cheaper, which also means owning a
website of your business
has become more affordable.
With every passing day more and more businesses are building their web presence to reach potential customers and enhance their performance.
Here are the top 5 reasons why a website is much more fruitful for your business than a business card
1. Updating Is Easy
Business cards cannot be updated easily. If at any time you want to change your business address or business contact number, you will have to get your cards printed all over again. Even in the case of misprinting your business cards will be of no use. While making any kind of updates on your website is super easy. You can even notify the users about all the updates. If you ever want to change your business strategy, you can make changes to your website accordingly.
2. Effective Marketing
Business cards are no match for websites as brand marketing is concerned. Let's understand this with an example. If you own a corporate business and you use business cards for letting potential clients know about your services, you will probably try to find them in different corporate events and conferences and then directly handover them your business cards. A website makes it much easier for you if you have a
corporate website design
and well-optimized website a wider and business-related audience will get to know about your brand and services in a more detailed and effective manner.
3. Limitless Reach
Business cards can market your business only to a limited amount of people, as you have to directly distribute them. This is not the case with a website. If your website is optimized, search engines help people to find you. People can reach your website from any part of the world with the help of search engines. A good website can significantly increase your business activity.
4. Dynamic Content
As compared to business card a website's content is very dynamic. Videos, images, and blogs about your services or products can keep your users engaged. You can also offer promotional deals to your clients or customers on your website to keep yourself ahead of your competitors. A business card has very static and brief information about your business.
5. Valuable Feedback
Through a website,you can get valuable customer feedback that can either be positive or negative. But this feedback helps you to make the right changes in your product or service. By adding a chatbox, your customers will be able to directly connect with you. This will increase a customer's trust in your brand.
These are some of the top reasons
why a website
is way better than a business card. If you want to get effective results from your website it must be well optimizedto appear in the search results. A lot of companies provide SEO (Search Engine Optimization) services in Pakistan. Soft Solutions Pakistan is one of the
best SEO service provider in Lahore
. Their SEO experts will ensure that your website gets the best rankings and visibility on the most visited search engines and the most relevant audience reaches your website.