How Lahore has become a hub of IT services in Pakistan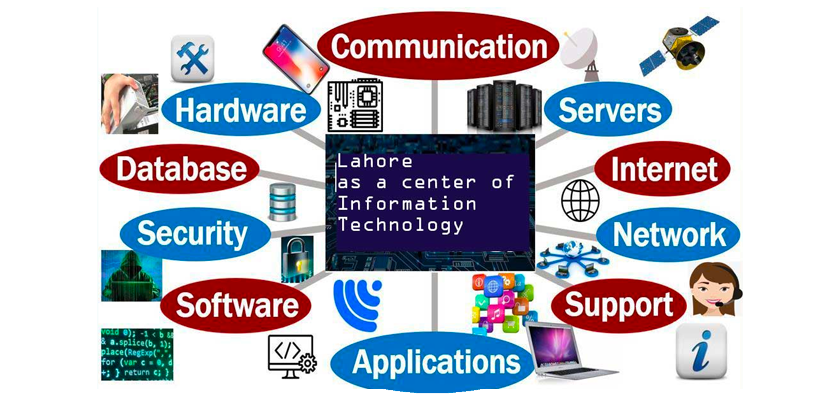 Lahore has seen rapid growth in information technology services in past years. The city is now recognized as the largest industry of information technology. The city has produced brilliant brains of IT industry in the Silicon Valley of USA and now in Lahore, the city will nearly be called as Silicon Valley of Pakistan. At softsolutions.com.pk, we will discuss the main reasons how Lahore has become a hub of IT services in Pakistan:
1. A large number of IT Graduates in Lahore:
Lahore is known as the city of colleges. Hundreds of IT graduates passed out every year and seek a job in the IT industry. These skillful IT graduates play their role in development of software, mobile applications, get best services for mobile app development ,websites and blogs. Young and talented IT graduate brought innovations in IT industry of Lahore and make Lahore a hub of IT services.
2. Establishment of Arfa Kareem software Park:
In May 2012, Arfa Kareem Software park and the university established in Lahore. The university is providing state of the art IT education in Pakistan. Almost every services of IT industry are available in this park. After its establishment, many software houses shifted their offices in Lahore. Various notable universities like University of The Punjab and LUMS also helpful in research. These have a prominent role in making Lahore a hub of IT services in Pakistan. You can now get all IT services including mobile application development, website development and designing at softsolutions.com.pk
3. Role of Punjab Government:
Punjab Government plays its best role in the development of IT industry in Lahore. Development scheme of IT sector influences IT experts to start their own business in Lahore. E-roozgar scheme and many other projects of Government have improved the skill of graduates. They make the graduate capable to earn online and work in software houses.
4. Establishment of E-library in Lahore:
The purpose of E-library in Lahore by Government was to strengthen the IT industry. Free Wifi in 115+ places of Lahore and various schemes aware the people with the increasing demand for IT. Now, people are more aware of mobile apps, software, and web & graphic designing then before. The revolution has occurred in the IT industry in past years that make Lahore a hub of IT services in Pakistan.
5. Young IT entrepreneur in Lahore:
Young talent emerged in Lahore and results in the growth of various IT industries in Pakistan. Softsolutions.com.pk is one of the examples of the Largest IT services provider in Lahore. Completion of these projects makes the new investor interested in expanding their IT business.
6. Lahore, a city of opportunities:
Lahore is the second largest financial city of Pakistan. This is the reason that graduates from all over Pakistan move to Lahore to seek opportunities. As IT has grown to a great extent, many jobs in the IT industry are still vacant. So, It is true to say that brilliant brains from all over Pakistan come to Lahore to seek opportunities. Softsolutions.com.pk provides various opportunities for young talent.
7. Famous startups in the IT industry are from Lahore:
Lahore serves IT industry startups with the best profit. The software houses like softsolutions.com.pk earned a lot of fame by starting their business in Lahore. It served clients from 20+ countries and have a success story of more than 300 clients. These extraordinary services from Pakistan create a better image and result in making Lahore a hub of IT services in Pakistan. Softsolutions.com.pk is providing the best designing services to its clients.
8. Lahore is a place of competition:
Lahore always remains a place of competition in almost every industry. There are many names in the IT industry in Lahore competing for success. A sense of competition always helps in the fast growth of any industry. A large competition and investment in IT industry help Lahore to be a hub of IT industry.